Your Complete Guide to Finding & Applying the Perfect Silicone-Based Foundation
When buying a foundation, you probably don't check the ingredients list before adding it to your cart. In fact, it may be the last thing you think about when shopping for your next makeup base. What if I told you that one ingredient, in particular, helps smooth fine lines and wrinkles and prevents foundation from settling into creases? The ingredient in question is silicone, and we're here to help you find and apply the perfect silicone-based foundation for a flawless finish!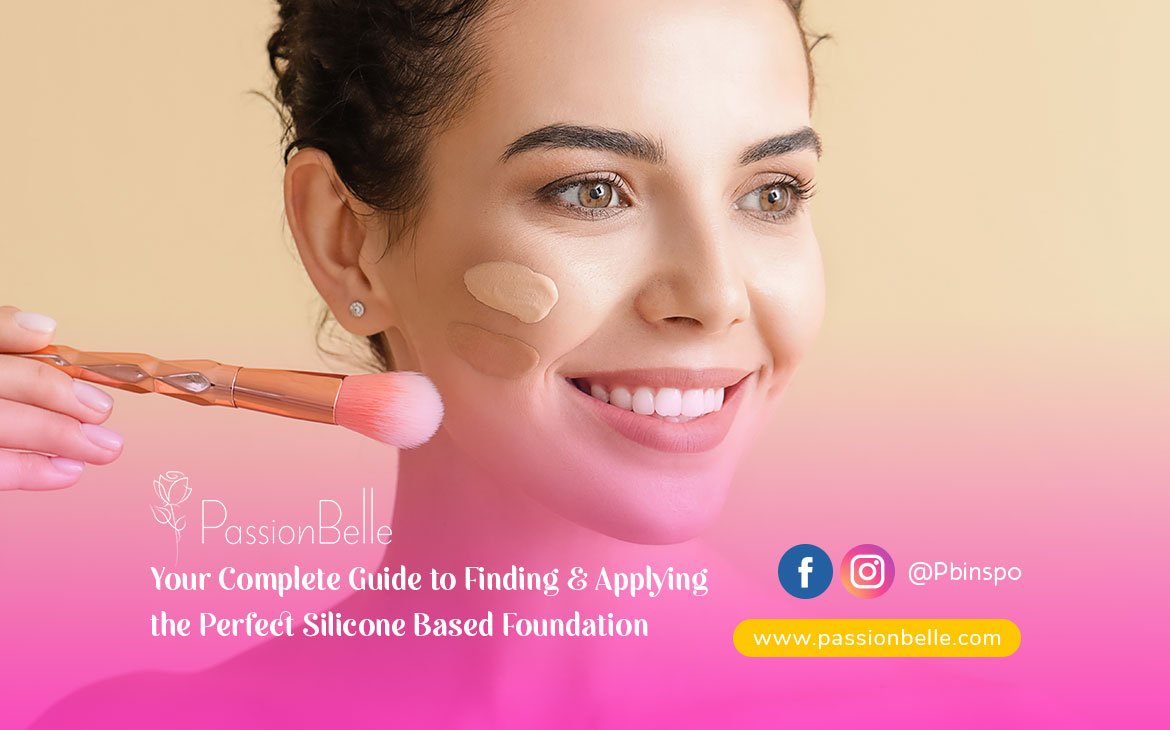 What is a Silicone-Based Foundation?
If you have no clue what a silicone-based foundation is, you're not alone. You might be surprised to know that you already have beauty products containing silicone lining your shelf! Silicone – derived from silica, is a popular ingredient added to cosmetic beauty products, from moisturizers, foundations, to hair care. Silicone gives the products a soft, smooth finish, thus feeling luxurious when applied to the skin. 
What Are The Benefits of Using a Foundation With Silicone?
Besides the lush, smooth finish, there are other reasons why you may want to add a silicone-based foundation to your kit. There's nothing worse than when your foundation sets into creases in your skin, especially under the eyes or in smile lines! Well, silicone can actually fill in those creases and crevices in the skin. Plus, it can blur large pores, fine lines and conceal wrinkles leading to a smoother finish.

Silicone also forms a barrier over your skin due to its large molecule size. ​​ As a result, it locks in moisture, preventing dehydrated, dry skin. Plus, it can protect your skin from environmental stressors like pollution and free radicals.
The Best Drug Store Silicone-Based Foundations

If you're after an affordable, but much-loved drug store silicone foundation, this one is for you. With over 40 shades, you're sure to find the right match for your skin tone. Maybelline's Fit Me foundation offers buildable coverage that refines pores for a matte but natural-looking finish that lasts all day. Yes, please!

Another cult favorite in the drug store category is Revlon's ColorStay Liquid Foundation for oily skin that comes in 43 shades. It has a lightweight, oil-free formula that controls shine and offers a matte finish. The foundation lasts up to 24 hours and contains SPF 15, perfect for those idyllic long summer days. 

L'Oreal Paris' Infallible Pro foundation comes in a lightweight but creamy formula that promises to last up to 24 hours. It provides a semi-matte finish that hides imperfections and smooths your complexion. The foundation is buildable, allowing you to opt for a natural finish or a full coverage look.

Revlon's Candid foundation has the look and feel of a moisturizer while providing natural, lightweight coverage. It's formulated with "good for you" ingredients that protect skin against environmental damage, pollution, and even the harmful effects of blue light! As a bonus, it's also free of parabens, synthetic dyes, and fragrances.
The Best High-End Silicone-Based Foundations

The famous Double Wear foundation by Estee Lauder has achieved cult status for a reason. It offers a flawless-looking natural finish that hides imperfections and blurs fine lines. It doesn't smudge on clothes or come off in the humidity. Plus, it lasts for up to 15 hours and doesn't require any touch-ups throughout the day. As the name suggests, it really does stay in place!

Bobbi Brown's Skin Long-Wear Foundation provides 16 hours of a full-coverage matte finish. It has a comfortable feel on the skin that isn't stripping or drying, and it helps to correct redness and discoloration. The foundation uses "skin-true pigments" that reflect the light, which defines your face's natural contours to brighten your complexion.

Your Skin But Better CC+ Cream is an award-winning foundation/CC cream/sunscreen! Its Cosmetics calls it a "multitasking beauty miracle." The CC cream gives you a luminous, flawless complexion all while protecting your skin from UV damage, and reducing the appearance of blemishes! On top of that, it's infused with niacin, hyaluronic acid, collagen, peptides, antioxidants, and vitamins. 

An icon in the foundation world, this ever-popular foundation by Mac offers a natural matte finish with added sun protection. The foundation sits beautifully on the skin without caking or streaking and provides a medium to full buildable coverage lasting up to 24 hours. It's perfect for those with oily skin as it works to control oil and shine without drying or stripping your skin's natural moisture. 
Applying The Perfect Silicone-Based Foundation for Flawless Skin
The first step to achieving a flawless base is to apply your moisturizer and primer first. It's important to let them dry completely before you go in with your foundation. But here's the thing – you should always use primers with the same base as your foundation for the best application.

So if you're using a silicone-based foundation, opt for a silicone-based primer too. If you use a water-based primer with a silicone-based foundation, it may cause the foundation to lift off and appear patchy and uneven. 

As with any foundation, you can apply it with a foundation brush, (need help choosing the right brush? Click here!) beauty blender, or your fingers.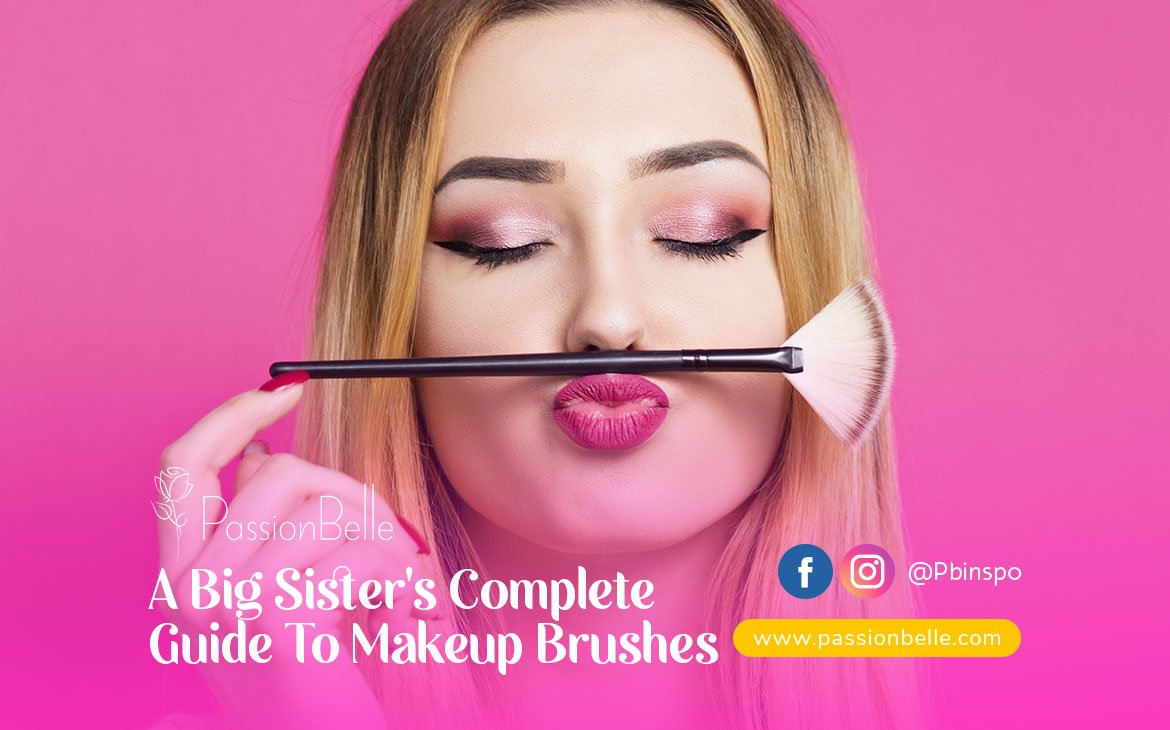 Remember, lots of silicone-based foundations have buildable coverage, so start with a small amount and build it as needed. Begin by applying the foundation to the center of your face and blend it outwards for a natural look. Congratulations, you now have a flawless complexion that'll last all day!
For the latest on beauty and skin-care, join our newsletter below.